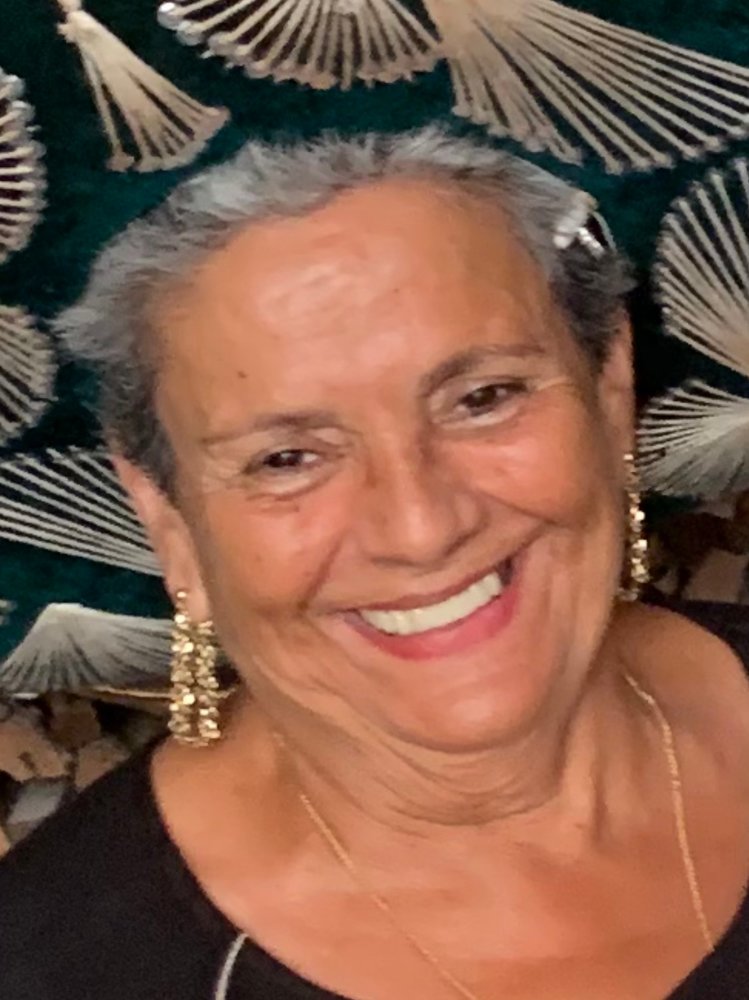 Obituary of Aida Margarita Valcourt
Aida Margarita Valcourt, 76, of Melbourne, Florida, passed away on November 16, 2020. She was born to parents Antonio Guzmán and Gabriela Lebrόn Guzmán, on May 15, 1944 in Caguas, Puerto Rico.
She graduated from Gautier Benίtez High School in 1962.
Aida worked as a Health Care Dietary Aide for 20 years. She moved to New York City (the Bronx) in 1967 and on December 01, 1969, she moved to 569 West 185th Street where she lived for 30 years. She started working at Isabela Geriatric Center on December 25, 1979 and after 20 years of service, she retired.
She enjoyed caring for her husband, José H. Valcourt, and her grandchildren Gabriela Chassagne, José Humberto Valcourt III, and Sofia Isabela Valcourt. Aida met José Humberto Valcourt in 1960. They were married on August 16, 1963 in Caguas, Puerto Rico. Together they raised 2 children: Mayra Margarita Valcourt-Chassagne, José Humberto Valcourt Jr.
Aida is survived by José Humberto Valcourt, Husband, Mayra Margarita Valcourt- Chassagne, Granddaughter, José Humberto Valcourt III, Grandson and Sofίa Isabela Valcourt, Granddaughter, Lissette Santiago-Valcourt, Daughter-In-Law, and Jude Chassagne, Son-In-Law.
The family has entrusted Ammen Family & Funeral Care with the arrangements. A viewing is scheduled for November 21, 2020 between the hours of 5:00 PM to 7:00 PM at 1001 South Hickory Street, Melbourne, FL 32901.