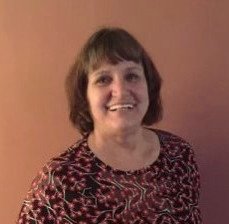 Obituary of Brenda A. Weigle
Born March 22, 1954 in Williamsport Pennsylvania to the late Paul and Dorothy Garvey. Brenda spent her childhood in Williamsport where she met and married the love of her life and husband of 48 years, Howard Weigle.
They moved to Florida in 1973 and started a family where they had two children, Dana Cole and Brian Weigle who gave her seven Grandchildren; Travis Hill, Briana Weigle, Alyssa Hill, Courtney Weigle, Desiree Weigle, Caleb Sipes and Kevin Cole and four great grandchildren; Kamryn Cobb, Alaina Dove, Elijah Carl and Olivia Cahill.
She is also survived by two sisters, Lynn Kozen and Paula Navilliat and a brother, Paul Garvey and many nieces, nephews and cousins and friends. Brenda touched the hearts and souls of so many people and will never be forgotten.
Spread those wings and fly Angel, we all love you!
To send flowers to the family or plant a tree in memory of Brenda Weigle, please visit Tribute Store